In Galería Metropolitana PAC,Santiago de Chile, EL KIOSCO becomes an installation that refers to those urban infrastructures, that allow us to get in touch with a daily micro economy of objects and affections. EL KIOSCO was adapted to the spatial and temporary context of the exhibition space, where it functioned as a platform for encounters, to share different forms of work, artistic practices and local knowledge. This ephemeral architecture was activated during the three weeks of the exhibition in a processual, collaborative and cumulative way.
Participants of El Kiosco: Ash Aravena, Claudia Del Fierro, Katha Eitner & Cristián Flores (Proyecto Ärde), Encuentro Curatorial en Contexto, Enrique Flores, Mariairis Flores, José Miguel Frías, Formato Variable, Camila González y Daniela Josefina (Hambre Hambre Hambre), Constanza Hermosilla, David Maulen, Julia Mensch, Marcela Moraga, museo de la democracia, Dani Negri, Colectivo Monumentos Incómodos, Diego Parra, Juank Pino y los Psycho Winkas, Leonardo Portus, Revista de Crítica Cultural, Pierina Rondanelli y Paulina de Pablo Pérez (Radio Humedales), Hilda Yáñez & others.
Concept: Valeria Fahrenkrog
Realization of El Kiosco: Ash Aravena, Robinson Carrasco, Valeria Fahrenkrog
Programme:
7.01.2023 Opening of El Kiosco & Book lauch of "CHILE INTERNATIONAL II" with: Diego Parra, Eva-Christina Meier, Ana María Saavedra, Valeria Fahrenkrog
13.01.2023 Work methodologies: art, public space, radio,
editorial and feminist collaborative work, conversation with: Mariairis Flores (Espacio218)
Camila González & Daniela Josefina (Hambre Publisher), Constanza Hermosilla (Visual Artist), Pierina Rondanelli (Radio Humedales)
14.01.2023 Methodologies of artistic work, artistic research and public space, conversation with: the collective Monumentos Incómodos and Claudia del Fierro (Visual Artist)
Concert: Juank Pino & los Psycho Winkas
20.01.2023 Kiosk encounter, in conversation with: Katha Eitner & Cristián Flores
(Proyecto Kiosco Cerro La Cruz, Valparaíso), Majo Puga & Nico Preuss (La Kioska Valparaíso), José Miguel Frías (El Kiosco Imaginario PAC)
21.01.2023 Binding workshop with Ash Aravena (Visual Artist)
22.01.2023 Curatorial Practices in Context, conversation about the encounter "Encuentro Curatorial en Contexto" (October 2022) with: Nicole Aliste, José Isla, Ana María Saavedra & other participants of the encounter.
Special thanks to: Ash Aravena, Rosario Cobo

GALERÍA METROPOLITANA
Félix Mendelssohn 2941, Santiago, Metro PAC Línea 6
www.galeriametropolitana.org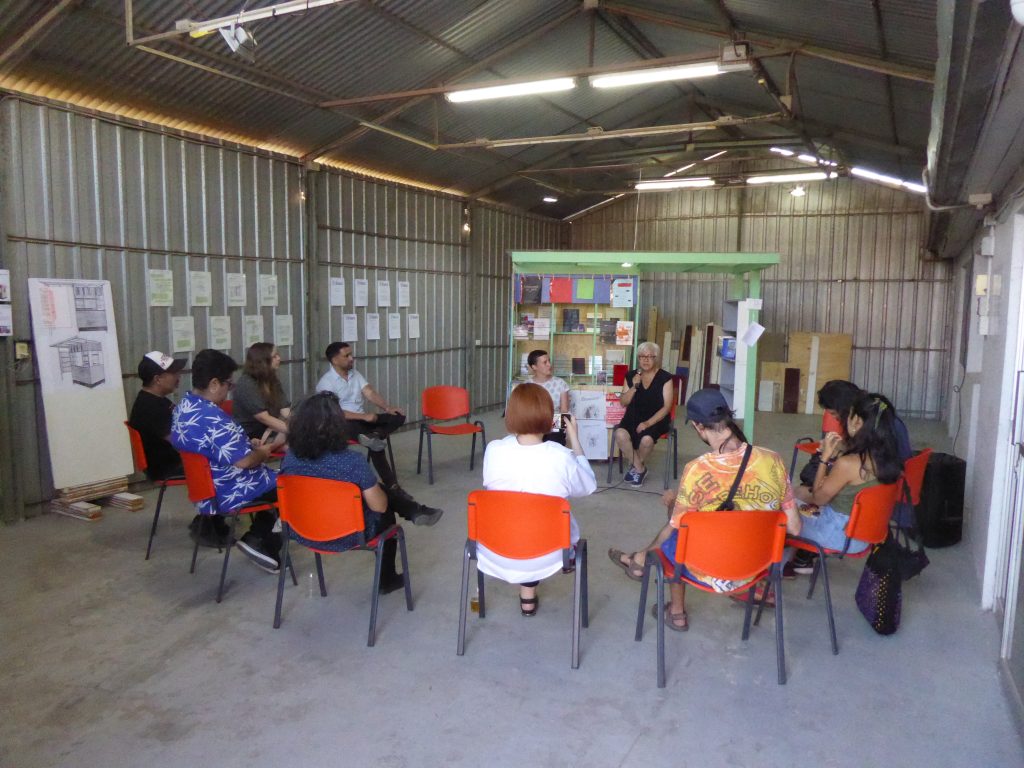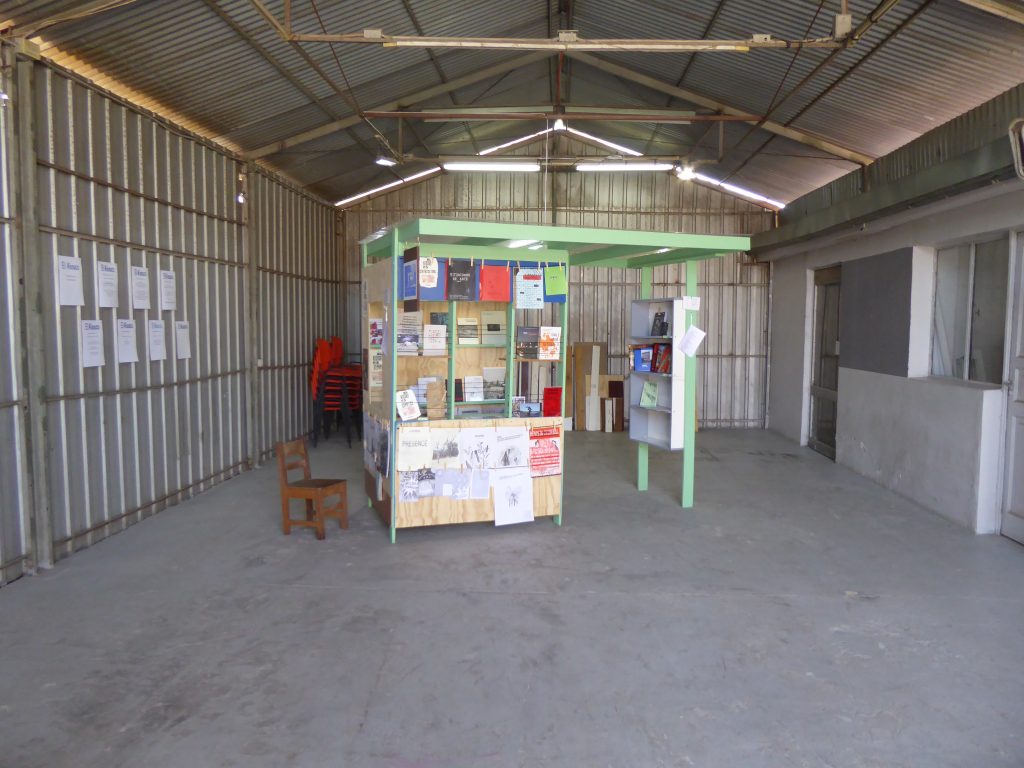 14th January – Video links of the concert of Juank Pino & PsychoWinkas
Viva Zapata
https://www.facebook.com/marco.m.ortiz.3/videos/1636336316812333
Niños
https://www.youtube.com/watch?v=BADwmbnRoK4
Interview at culturizarte.cl
https://culturizarte.cl/entrevista-a-la-artista-valeria-fahrenkrog-rara-vez-hago-obras-lo-que-hago-es-gestionar-proyectos-colaborativos/
With the support of:
ifa (Institut für Auslandsbeziehungen)
Stiftung Kunstfonds / Neustart Kultur 2023
PAOCC 2022 / Ministerio de la Cultura las Artes y el Patrimonio