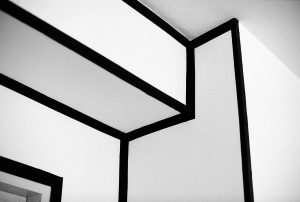 Born in Asunción, Paraguay, 1980.
Valeria Fahrenkrog is a visual artist and editor. She lives and works in Cologne and Berlin. Main subject of her work is to explore different forms of representation and dialog between (urban) spaces and artistic language. The development of strategies in order to translate diverse issues find their expression in various media, from installation to painting.
In her practice, artistic work can take place during research in a library, in an editorial meeting or during a debate.
Studies
2014 Postgraduate Masterstudies Art in Context (artistic work in public space), Universität der Künste, Berlin
2007 Postgraduate Studies Media Art (artistic photography)
Academy of Media Arts Cologne
2003 Visual Arts, Pontificia Universidad Católica de Chile
Some projects / exhibitions / grants
· NEUSTARTplus / Stiftung Kunstfonds artists grant 2023
· IFA exhibition grant, for "El Kiosco en Galería Metropolitana", 2023
· Publication of the book "CHILE INTERNATIONAL II", 2022
· Artists research grant of the Berlin Senate, 2021
· Part of the workgroup museo de la democracia (with Daniela Labra, Teobaldo Lagos, Marcela Moraga & Paz Ponce), nGbK 2021
· Co-Initiator and artistic member of MITKUNSTZENTRALE at Haus der Statistik, with Erik Göngrich (2020-ongoing)
· Part of the workgroup "Spielclub Oranienstraße 25", nGbK (2019-2020)
· Research assistant for the exhibition "40 Jahre Kunst im Kontext", Universität der Künste Berlin & nGbK
· Since 2016: co-founder & co-editor, Berliner Hefte zu Geschichte und Gegenwart der Stadt 
(Berlin Journals—On the History and Present State of the City) (Valeria Fahrenkrog, Joerg Franzbecker, Erik Göngrich, Heimo Lattner, Katja Reichard, Ines Schaber, Florian Wüst)
· Ene Mene Muh und welche Stadt willst du? (2016) – Contributions to the Berlin state election 2016
. Exhibition, publication, event series, spatial diagramm. nGbK – neue Gesellschaft für bildende Kunst, Berlin
· Unbequemes Denkmal & SCHWERBELASTUNSKÖRPER (2013-2014)
Exhibition & Publication. 13 Artists from 11 different countries reflect through artistic interventions the "Schwerbelastungskörper" (heavy bearing body) on Monument day in Berlin.
· Thunder Site (2011) Installation, 877 papersheets (21 x 29,7 c.m) printed, numbered, titled and interevened. Solo exhibition, Boutique – Raum für temporäre Kunst, Cologne 2011
Links
www.dreipalmen.com
www.mitkunstzentrale.de
www.berlinerhefte.de
www.museodelademocracia.net